The 'Iran-deal' and its implications
EVENEMANG
Datum:
18 januari 2016 16:30
-
18 januari 2016 18:30
Plats:
Room A900, Department of Economic History, Stockholm University
Welcome to a seminar on the Iranian Nuclear Deal with Professor Said Mahmoudi and with Jan Prawitz as discussant, the seminar is hosted by Stockholm University Graduate School of International Studies (SIS) and Swedish Pugwash.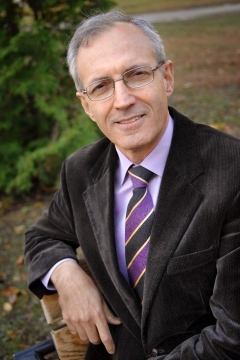 After more than two years of intensive efforts and negotiations, Iran and 5+1 (US, UK, France, Russia, China and Germany) finally concluded a deal on 14 July 2015 about the future of the Iranian nuclear energy program. The purpose of the historic deal is to prevent Iran from acquiring nuclear weapons. At the same time, it provides for the gradual lifting of numerous sanctions that have been imposed on Iran due to its non-compliance with the Treaty on Non-Proliferation of Nuclear Weapons (NPT). Professor Mahmoudi will discuss the prospects for success of this deal and the potential to create a nuclear weapons free zone in Middle East.
Senast uppdaterad: 2 december 2015
Webbredaktör: Markus Lyckman
Sidansvarig: Stockholm University Graduate School of International Studies