Pål Wrange
Professor of Public International Law. Director of doctoral studies. Director, Stockholm Center for International Law and Justice.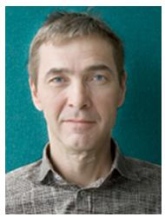 My main interests concern the use of force, international justice, human rights and international legal theory, including international law topics that have systemic implications. I am currently finishing a long project on transitional justice on the ground, where I describe the mutual impact between international criminal justice principles and the conflict in Northern Uganda from a legal, political and social perspective.
My next project is about non-state actors and the use of force, financed by the Tercentennial Fund of the Central Bank of Sweden. I will look into whether the state-centred regime on the use of force is eroding and whether it is feasible to think of an international legal system in which states are not the only ones with the license to use military force. This project harkens back to my PhD project, which was a conceptual history of neutrality. I also participate with two articles "The Crime of Aggression and the Principle of Complementarity" and "The specificity of the Crime of Aggression", in a forthcoming commentary on the crime of aggression, edited by Claus Kress & Stefan Barriga, Cambridge University Press.
Since 1988, I have published widely in international law, including on the law of force, international criminal law, self-determination, state immunity, the theory of international law. I have taught and lectured extensively on international law in general and on particular issues at Swedish universities, colleges and for various public and private institutions, and I have directed numerous courses on international law in general, human rights and international humanitarian law. I have been a visiting scholar at Harvard Law School and European University Institute and a visiting lecturer at two Ugandan universities.
Senast uppdaterad: 12 november 2014
Webbredaktör: Kelly Biddle
Sidansvarig: Stockholm University Graduate School of International Studies