Du är här:
Concerns regarding the Hungarian ban of Gender Studies
Concerns regarding the Hungarian ban of Gender Studies
The Governing Board of the SIS has made a statement in opposition to the Hungarian government's proposed ban on gender studies.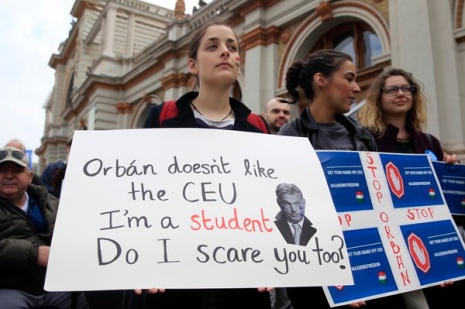 The Stockholm University Graduate School of International Studies (SIS), acting through its Board, has serious concerns regarding the Hungarian government's proposal to ban Gender Studies programs in higher education institutions across Hungary. This is a negative development for the generation of research that is beneficial to the advancement of knowledge, teaching that produces engaged global citizens, and the principles of academic freedom that are fundamental to the effective functioning of universities as centers of education. Therefore, we join other learned societies in calling on the Hungarian government to rescind this proposal. As the disciplinary association of experts on International Studies in the United Kingdom, we reject the notion that the benefits of academic programs can be reduced to ledger sheets guided by impoverished conceptions of what constitutes value. Moreover, we would note that Gender Studies has contributed to advancing International Studies in Sweden and beyond, producing knowledge that provides scholarly, social, and policy impacts.
Given the complex global challenges that confront all of us irrespective of national origin, we believe that Gender Studies will continue to make important contributions, directly and indirectly, to the discovery and implementation of solutions that are ethical, equitable, and expedient. Thus, for the purposes of ensuring the continuing advancement of knowledge and education, we strongly urge the Hungarian government to rethink its position and commit itself to upholding the principles of academic freedom for all scholarly disciplines (this text is adapted from a similar statement made by the British International Studies Association, with credit).
Senast uppdaterad: 30 oktober 2018
Webbredaktör: Gabriel Holmbom
Sidansvarig: Department of Economic History and International Relations