The Political Economy of Agrarian Change in Latin America: Argentina, Paraguay and Uruguay
New book by Matilda Baraibar (publisher: Palgrave Macmillan)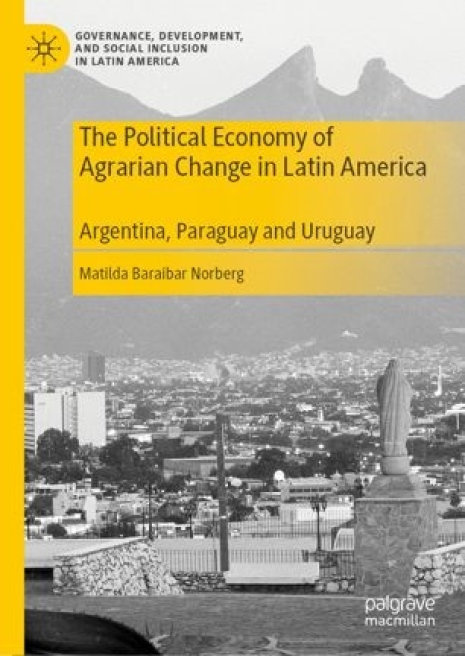 This book makes an original contribution to the discussion about agro-food exporting countries' governmental policy. It presents a historicized and internationally contextualized exploration of the political economy of agrarian change in three Latin American countries: Argentina, Paraguay, and Uruguay. By comparatively examining how these states have acted in a context of global driven market forces and historically formed institutions, the monograph illuminates the differing capacities of state autonomy under the present era of globalized agriculture.
Here are some impressions and opinions from other scholars around the world:
This is a brilliant and compelling book that reveals a dramatic story which should concern us all. Have agroindustry and financial capital taken over the countryside? Is the peasantry doomed to disappear? What are the social, ecological and political consequences? Are social movements and the State willing and able to control this seemingly unstoppable process? These are some of the questions tackled in this revealing and striking book.
Cristóbal Kay, Emeritus Professor, Erasmus University Rotterdam, the Netherlands and Professorial Research Associate, SOAS, University of London, UK

This book is a landmark in the analysis of agrofood globalization in the Southern Cone of the Americas in the 21st century. Following a consistent methodology that combines history, a commodity chain approach and in-depth analysis of regulations, Matilda Baraibar shows the complex interactions between the global political economy and the national dynamics of Argentina, Uruguay and Paraguay. Besides the agrofood system, the superb comparative chapter is a major contribution to the general understanding of the three countries.
Eduardo Viola, Professor, University of Brasilia, Brazil

Baraibar's fascinating research invites us to reflect on the unsustainable pathways of contemporary agrarian change in Latin America, as well as on the constrained state capacities to align agrofood globalization with long-term inclusive and sustainable development.
Cristina Zurbriggen, Professor, University of the Republic, Uruguay, and Advisory Board member, South American Institute for Resilience and Sustainability Studies (SARAS)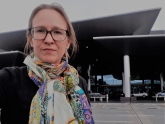 Matilda Baraibar is a researcher at the Department of Economic History and International Relations and associated researcher at the Institute of Latin American Studies, Stockholm University. She is also advisory Board member of the South American Institute for Resilience and Sustainability Studies. Her research focuses on the political economy of agriculture and world history, including climate-related effects from land-use change as well as the multiple and differentiated consequences of climate change on agriculture.
Senast uppdaterad: 12 augusti 2019
Webbredaktör: Gabriel Holmbom
Sidansvarig: Institutionen för ekonomisk historia och internationella relationer