Klimatgruppen
The linkages between climate change and human responses represent a core research area at the Department of Economic History and International Relations.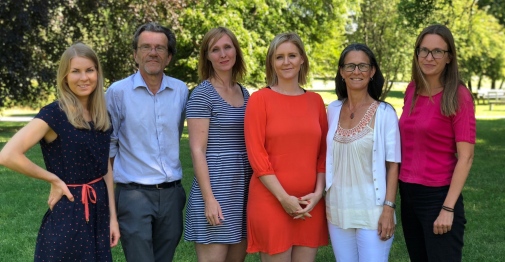 We study the relationships between climate change, socio-economic change, and international institutions by focusing on both short and long-term change in areas such as agriculture, climate security, disaster risks, food governance, human security, and social norms. Our group is unique in its pluralism, pursuing positivist, constructivist and critical approaches, and historical approach to climate change at the intersection of the social and natural sciences.
The main aim of the Climate Group is twofold. First, we try to push forward theory on human responses to climate change in the social sciences. Second, our work is relevant to the agenda for the UN sustainable development goals that integrate diverse issues such as hunger, gender equality and clean water intended to guide policies in all UN member states until 2030.

Ongoing Research Projects
GlocalClim: The role of integrated governance for a just and legitimate adaptation to climate risks (

2019-2023,

funded by the Swedish Research Council for Sustainable Development Formas, dnr 2018-01705)
Climate change, natural disasters, and human responses (funded by the Bolin Centre and Board of Environmental Research at Stockholm University)
Mistra GEOPOLITICS: Sustainable development in a changing geopolitical era: challenges and opportunities for Sweden (2017-2020, funded by the Swedish Foundation for Strategic Environmental Research Mistra, DIA 2016/11 #5)
The Miracle Bean: Agrofood globalization through the lens of the soybean (funded by Jan Wallanders & Tom Hedelius Foundation – Handelsbanken - dnr P18-0247).
Teaching
We are involved in a new cross-faculty course about solutions at different scales to achieve climate neutrality. The course is open to students from all study areas at Stockholm University, given at half-speed (7.5 hp over two periods) with start autumn 2019. See the web pages of the course 'Climate Change Solutions'.
Researchers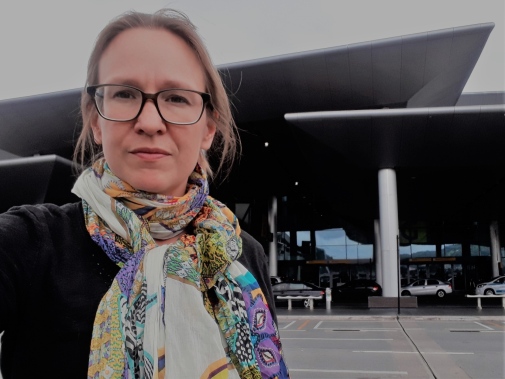 Matilda Baraibar is a researcher at the Department of Economic History and International Relations and associated researcher at the Institute of Latin American Studies, Stockholm University. She is also advisory Board member of the South American Institute for Resilience and Sustainability Studies. Her research focuses on the political economy of agriculture and world history, including climate-related effects from land-use change as well as the multiple and differentiated consequences of climate change on agriculture.
Elisabeth Corell
Elisabeth Corell is Lecturer at the Department of Economic History and International Relations. Her research explores international decision-making for sustainable development. One focus is the role of substance-related knowledge and experts. Another is non-governmental actors' possibility of influencing political processes among state actors. Her work has appeared in MIT Press, Zed Books, Liber, Greenleaf Publishing, Kluwer, as well as in Global Environmental Politics, International Negotiation, Environmental Politics, and in the Yearbook on International Environmental Law.
Lisa Dellmuth is Associate Professor of International Relations at Stockholm University. She is principal investigator for the Stockholm University work package in the Mistra GEOPOLITICS consortium, and of the GlocalClim project. Her research examines public opinion and the politics of legitimacy and redistribution in global governance, including global climate governance, and tries to push theories of International Relations and Sustainability Science forward. Her work has appeared in journals such as the British Journal of Political Science, European Journal of Political Research, European Union Politics, Review of International Organizations, and WIREs Climate Change.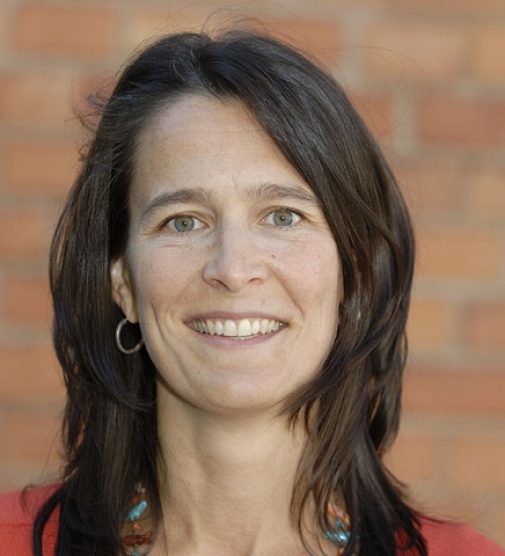 Lisa Deutsch is Senior Lecturer at the Stockholm Resilience Centre and Associate Scholar at the Institute of Latin American Studies at Stockholm University. Lisa's research examines social-ecological effects of globalization in food production systems, where climate change is key. Her current research project is The Miracle Bean: Agrofood globalization through the lens of the soybean. With colleagues from Economic History, she uses a transdiciplinary framework focusing on power relations, social-ecological system dynamics and (in)capacity to deal with change.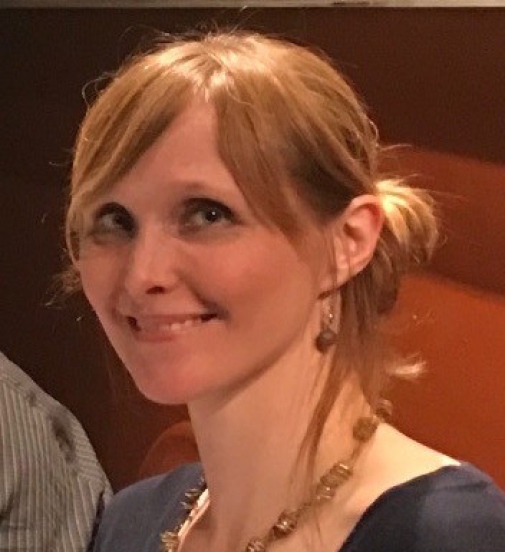 Maria-Therese Gustafsson is a postdoctoral researcher at the Department of Economic History and International Relations and the Department of Political Science. She is affiliated with the Mistra GEOPOLITICS and GlocalClim projects. Her research focuses on governance in extractive industries, political participation, and climate risk governance. Her research on extractive industries received the prize for best doctoral dissertation in the social sciences at Stockholm University in 2015. She has published articles in journals such as Third World Quarterly, Latin American Research Review, WIREs Climate Change. She is the author of the research monograph Private Politics and Peasant Mobilization: Mining in Peru (Palgrave).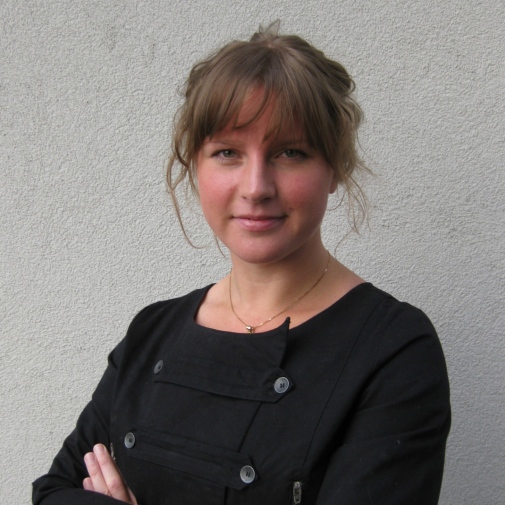 Elin Jakobsson is a postdoc researcher in International Relations. Her research interests focus on international norm dynamics, climate security norms and migration issues. More specifically, her dissertation project aims at enhancing explanations of norm acceptance in the international community with an empirical focus on disaster risk reduction and climate-induced migration. Elin teaches IR undergraduate courses on subjects such as global migration, IR theory, international organizations and qualitative methods.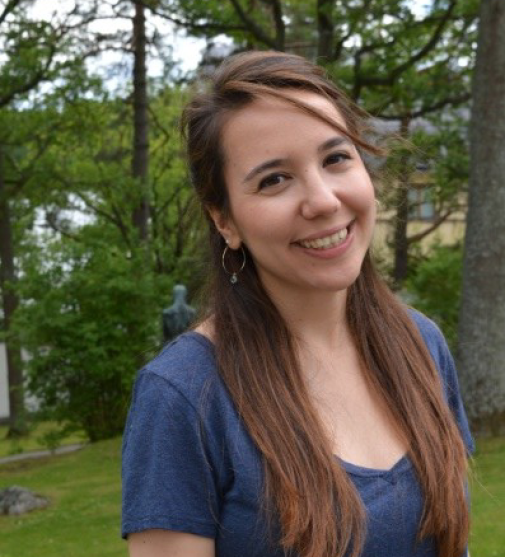 Ece is a PhD student in International Relations at Stockholm University. She holds a Masters degree in political science from Uppsala University and a Bachelors degrees in International Relations and Psychology from Koc University, Istanbul. Ece's work focuses on institutional linkages and change in global governance of climate risks. She is also interested in social legitimacy and effectiveness in global climate governance. Ece is affiliated with Work Package 3 of Mistra Geopolitics at Stockholm University.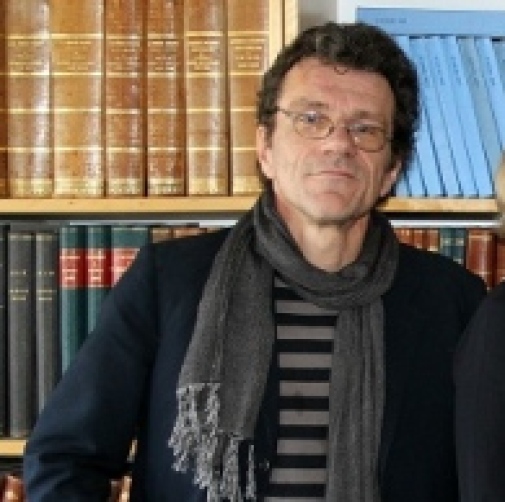 Dag Retsö is Associate Professor of Economic History at Stockholm University. His research in historical climatology concerns climatic variations in Sweden/Scandinavia and the Baltic Sea area in premodern times. Currently he is examining floods and droughts and their socioeconomic impacts from the Middle Ages until 1800, as well as climatic proxy methodology in documentary sources. He has published articles in Climatic Change and Hydrology and Earth Systems Sciences.
Senast uppdaterad: 17 april 2019
Webbredaktör: Gabriel Holmbom
Sidansvarig: Institutionen för ekonomisk historia och internationella relationer