Dr Susan T Jackson awarded Best Paper at UACES network workshop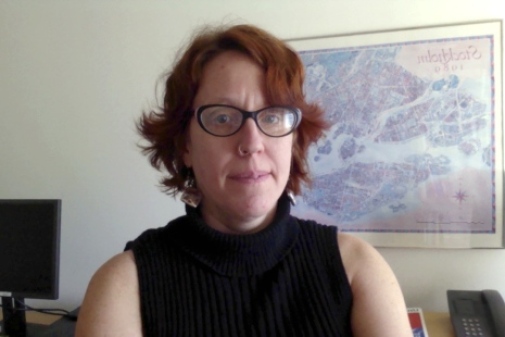 Dr Susan T Jackson was awarded UACES Best Paper for her exploratory study "Risking Sustainability: Political Risk Culture as a Hindrance to Corporate Sustainability Practices." The paper looks at how, through corporate communication, companies that provide political risk analysis convey what is at risk and what counts as sustainability, finding that the broad shared 'cultural' tones of what it means to be in the political risk field pose challenges for integrating political risk and sustainability.
The award was presented at the "EU-Asia Relations and the Race for Global Resource Leadership" workshop, the 9th annual workshop organized by the UACES Collaborative Research Network on EU-China Relations in Global Politics, the ESSCA EU*Asia Institute, and the Regional Project Energy Security and Climate Change Asia-Pacific (RECAP) of the Konrad-Adenauer-Stiftung.
Senast uppdaterad: 10 november 2020
Webbredaktör: Gabriel Holmbom
Sidansvarig: Institutionen för ekonomisk historia och internationella relationer