Disputation Jonatan Stiglund, internationella relationer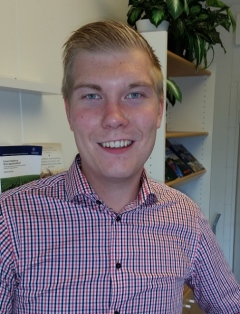 30 September 2021 försvarade Jonatan Stiglund framgångsrikt sin avhandling "Shifting Dangers in the Shape of Threats and Risks: The Discourse of Swedish Security Policy, 1979-2020" vid Institutionen för ekonomisk historia och internationella relationer.
Opponent: Håkan Edström
Handledare: Mark Rhinard and Stefan Borg
Ur abstract: Modern societies have become increasingly preoccupied with the identification and preemption of risk, represented as future possibilities of harm. The study demonstrates how the concept of risk has influenced the contemporary Swedish security discourse and what it means to construct security following a risk logic. Previous research has highlighted both the continuing influence of traditional threat-based security and the increasing influence of risk thinking and preemptive security as primarily separate areas of study. This dissertation examines both perspectives in an integrated approach in order to achieve a deeper understanding of the meaning and implications for security policy constructed according to two coexisting logics. This study shows that the Swedish security discourse has been shaped by varying degrees of both threat and risk logics for the past four decades.
The dissertation constructs an analytical framework that makes it possible to identify these logics empirically. The analysis allows us not only to uncover the influence of risk and threat logics but also to see the wider implications of the ways in which they are represented and related to one another. In contrast to concrete and identifiable threats, a risk logic constructs security problems as spatially complex, without concrete form or a specific place from which emanate. Risks are also, by this definition, future-oriented and lack concrete form in the situation in which they are constructed. The dissertation shows that both security logics have had varying degrees of influence on Swedish security policy and analyzes three sets of implications that flow from how security issues are constructed: the constitution of security policy as a policy area, responsibility and accountability, and the power relationship between government and citizens.
Senast uppdaterad: 30 september 2021
Webbredaktör: Gabriel Holmbom
Sidansvarig: Institutionen för ekonomisk historia och internationella relationer